Posted by G PALMER
"The Democrats have lied, cheated and stolen in their obsession with trying to 'Get Trump', but now they've done the unthinkable – indicting a completely innocent person in an act of blatant Election Interference. Never before in our Nation's history has this been done. The Democrats have cheated countless times over the decades, including spying on my campaign, but weaponizing our justice system to punish a political opponent, who just so happens to be a President of the United States and by far the leading Republican candidate for President, has never happened before. Ever."
Posted by JOE SWEENEY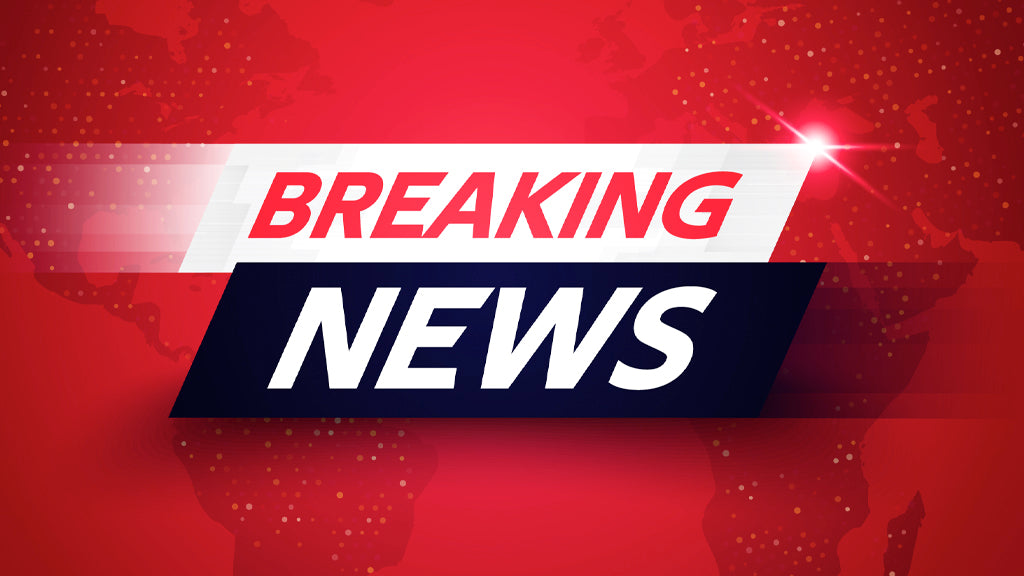 Trump's team reported being happily surprised by the contents of the indictment, and stated that it wasn't a bad thing to have the credibility of Michael Cohen as a star witness. They are taking serious issue with the fact that the indictment was leaked before it went public, which is a felony. 
Posted by JOE SWEENEY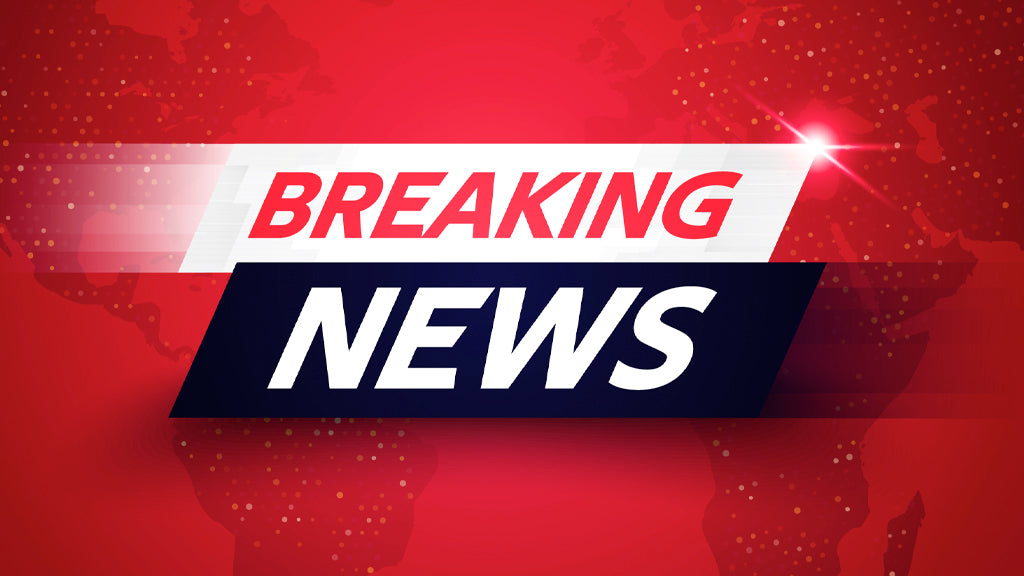 What the heck is going on with John Fetterman? We aren't buying the he has been hospitalized for just clinical depression for the past month. Something else seems to be going on…after all, he suffered a near-fatal stroke less than a year ago.
Posted by JOE SWEENEY
Look up in the sky…it's a bird! It's a plane! No…it's a Chinese spy balloon? On Wednesday, February 1, 2023, a Chinese spy balloon was spotted in the sky over Montana…by civilians, who observed it floating over their homes. A resident of Billings observed what he initially thought to be a UFO when he looked out the window of an office building. He took pictures and posted them to social media, those images were shared and reshared, and soon the entire country was aware that the Chinese Communist Party was spying on us.
Posted by JOE SWEENEY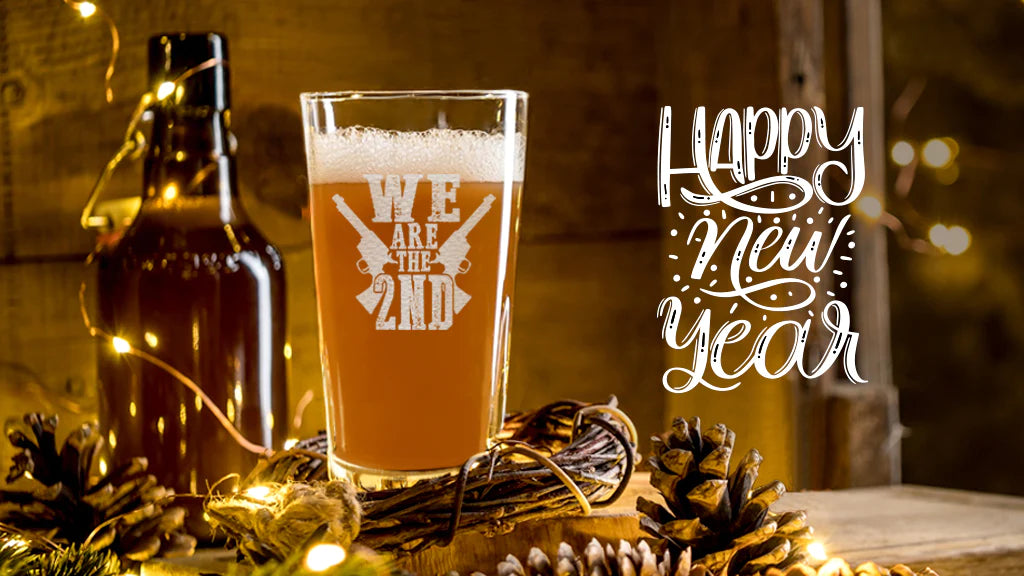 Goodbye 2022 and hello 2023. We're ready for you. Not as ready as we are for 2024 (when we elect a new president), but it's a step in the right direction. We had a good year here Patriot's Cave and we couldn't have done it without the support of everyone out there in the Patriot's Cave community.
Posted by JOE SWEENEY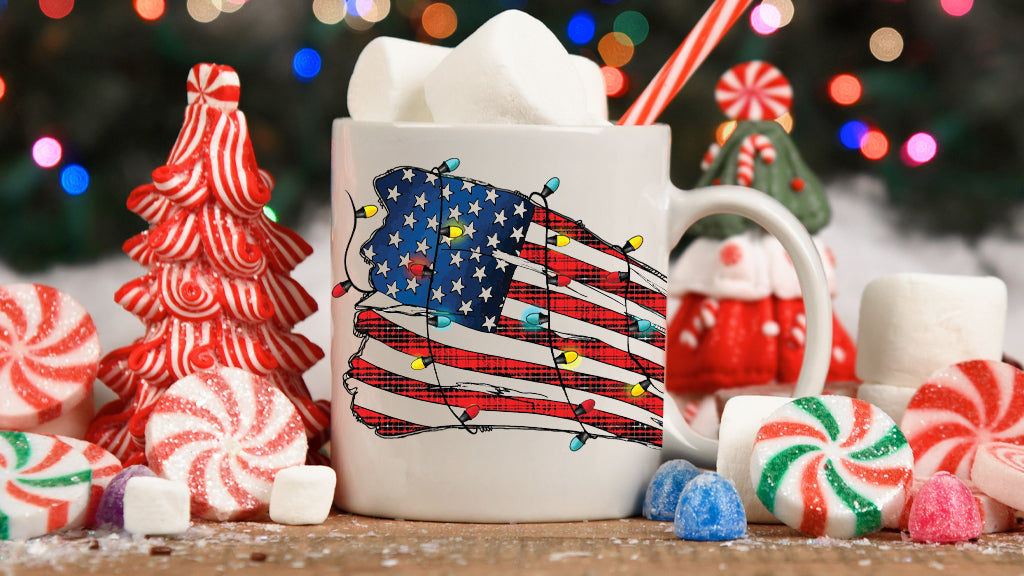 We at Patriot's Cave are dedicating our 2022 Christmas greeting to the spirit of Making Christmas Great Again. Even though our initials are PC (Patriot's Cave), don't mistake us for being PC. We celebrate Christmas and we wish everyone a Merry Christmas as a seasonal holiday greeting.
Posted by JOE SWEENEY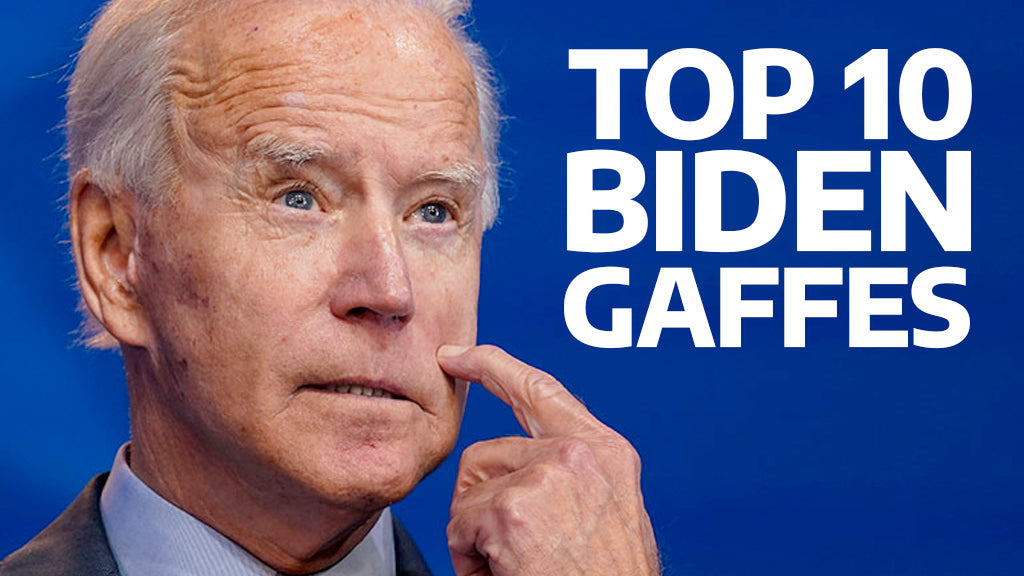 All hail the Gaffe-Master-in-Chief. Biden's constant confusion, mumbling, bumbling, stumbling, and word salading demonstrate on a regular basis that he is not fit for office. It's an embarrassment to the nation that the president's train of thought derails regularly. It seems like a person having all their marbles is no longer requisite to holding the highest office in the land, and we as patriotic Americans are not okay with this. Shame on Biden for running for president in the first place and shame on everyone who is propping him up and pretending like he doesn't belong in the cognitive care wing of an old folks home.
Posted by JOE SWEENEY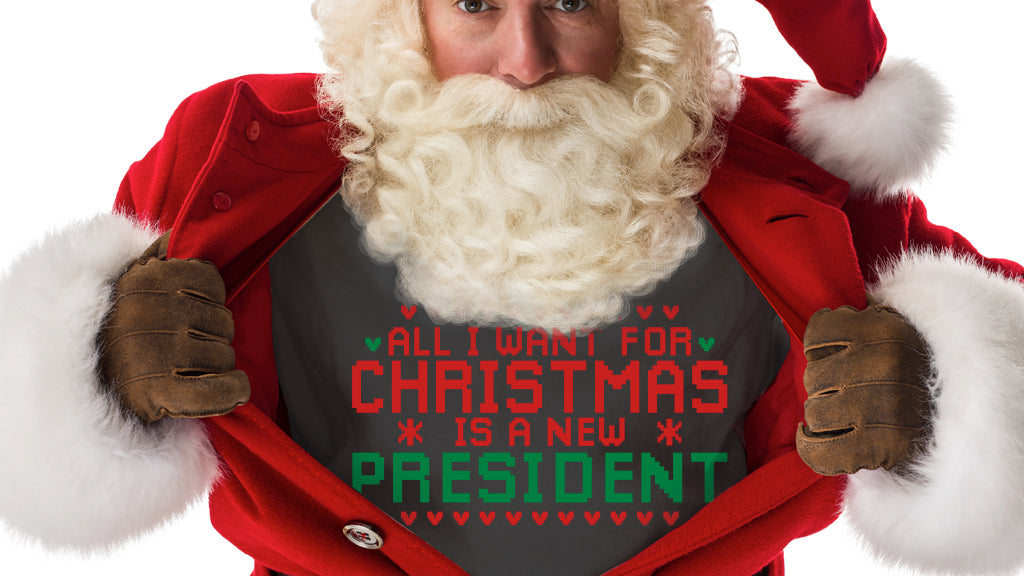 Christmas is coming and we've been working overtime, just like the elves in Santa's workshop. We've come up with some fun, festive designs that celebrate the season and honor our conservative, patriotic values. We're excited to share them with you and hope that they make the perfect gifts for the conservative patriots on your Christmas shopping list.
Posted by JOE SWEENEY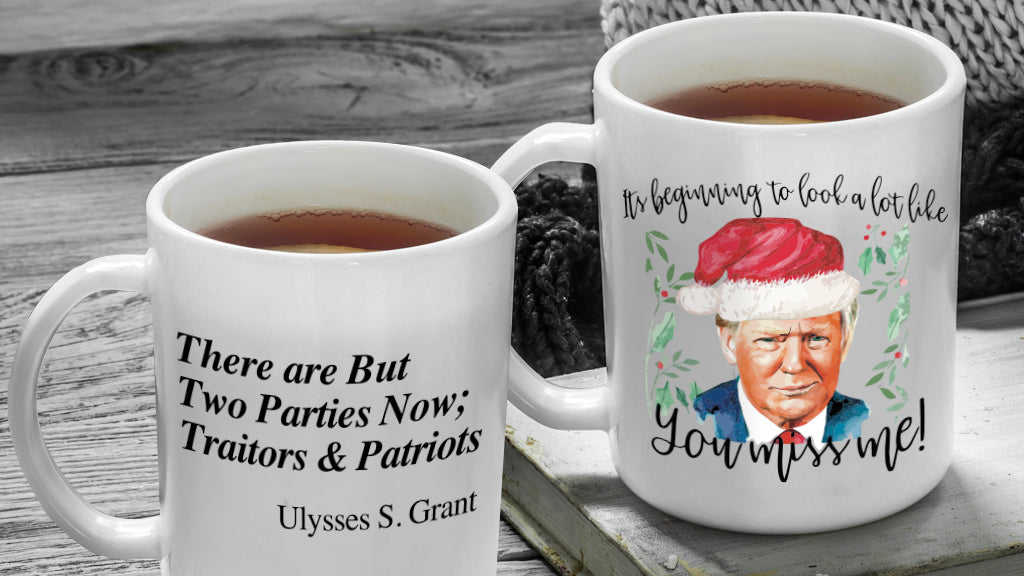 We'd like to take this opportunity to announce the newest addition to the Patriots Cave family. If we could pass out cigars, we would. We know we've been your go-to source for conservative and patriotic glassware, and you are already drinking your beer, whiskey, and shots as well as water, juice, iced tea, lemonade and milk from our variety of glasses. 
Posted by JOE SWEENEY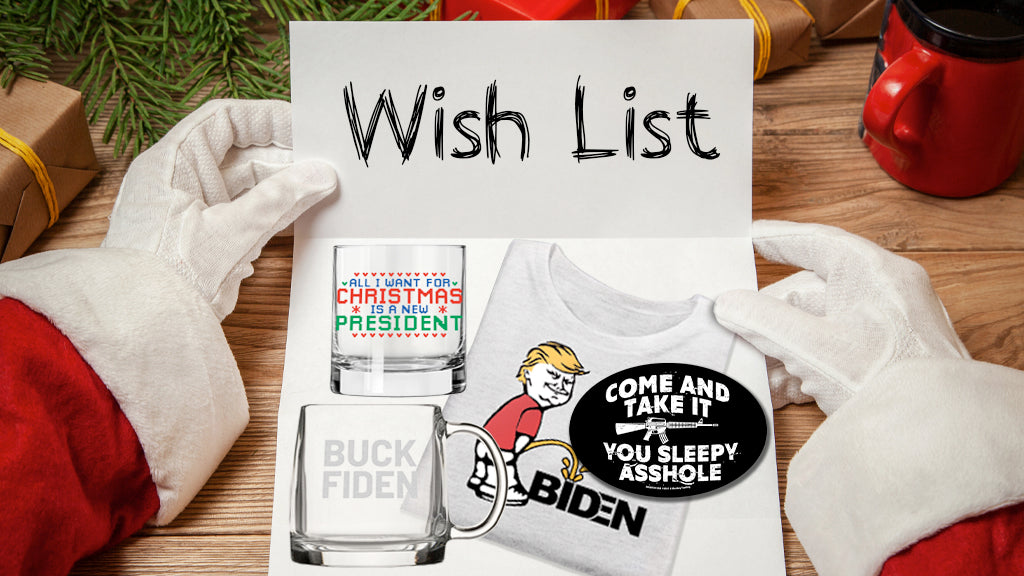 You've made your list and you've checked it twice. Now you're ready to start checking gifts off your list, so you can relax with a spiked eggnog and a plateful of Christmas cookies. Good thing we're here to help with your holiday gift procurement. No matter who is on your list, we've got the perfect gift suggestions for all the true American patriots in your life.
Posted by JOE SWEENEY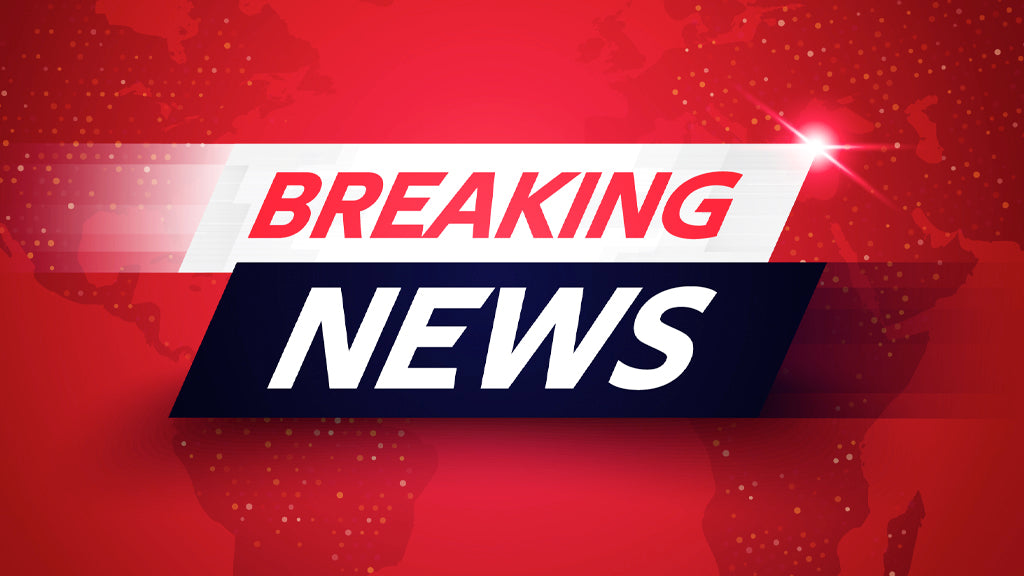 We've got our eyes on 2024 and we can't wait to swap out the person in the Oval Office for someone who puts America first (and is cognitively all there). Today we are taking a look at the top Democrat contenders for the top office in 2024. We obviously have our favorites and none of them are on this list.
Posted by JOE SWEENEY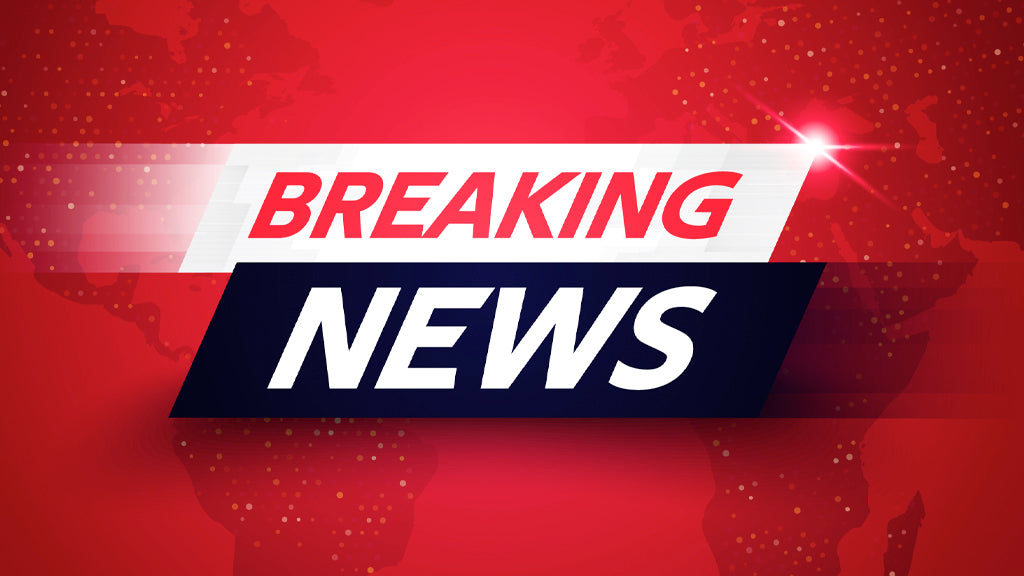 We can't wait to drop off Dementia Joe at old folks home in early 2025 after he is voted out of office (provided that he is even allowed to run). We already took a look at the likely Democrat presidential candidates in a previous post and now we are turning our attention to the Republican frontrunners. We have our favorites and fortunately they are at the front of the pack. Let's go Red Team!